ENGAGE IOJ!
The Institute of Jamaica (IOJ), through its various cultural entities, engages the public in different ways. Established in 1879, IOJ keeps its core offerings relevant and relatable.

Curator's Pick
Learn more about Jamaica's Heritage as we present a weekly feature where we put on show artefacts selected by curators from our museums.

This week we highlight a "a signed photo of Emperor Selassie" selected by National Museum Jamaica.
The term "Rastafari" is derived from "Ras Tafari Makonnen", the pre-regnal title of His Imperial Majesty Haile Selassie. The term "Ras" means a duke or prince in the Ethiopian Semitic languages; "Tafari Makonnen" was his personal name.
April 21 is celebrated annually as Grounation or Groundation Day, as it was the day that the Emperor landed in Jamaica and touched Jamaican soil.
This framed image dated 1965 shows His Majesty dressed in his Royal Regalia. Though it is dated 1965, it was signed in Amharic by the Emperor himself and was presented to a Jamaican government official on his visit to the island in April 1966.
Visit our
YouTube page!
The Institute of Jamaica's YouTube page displays the IOJ's treasures in video content that is geared towards the "Encoragement of Literature, Science and Art". There you will find live and recorded cultural events.
Click Here
Outreach Programme
The IOJ traverses Jamaica on a mission to educate each Jamaican, and person that touches our shores about the country's most valuable treasure– our heritage and culture. Each year, thousands are impacted by this service which includes a mobile exhibit on various subjects.
Read more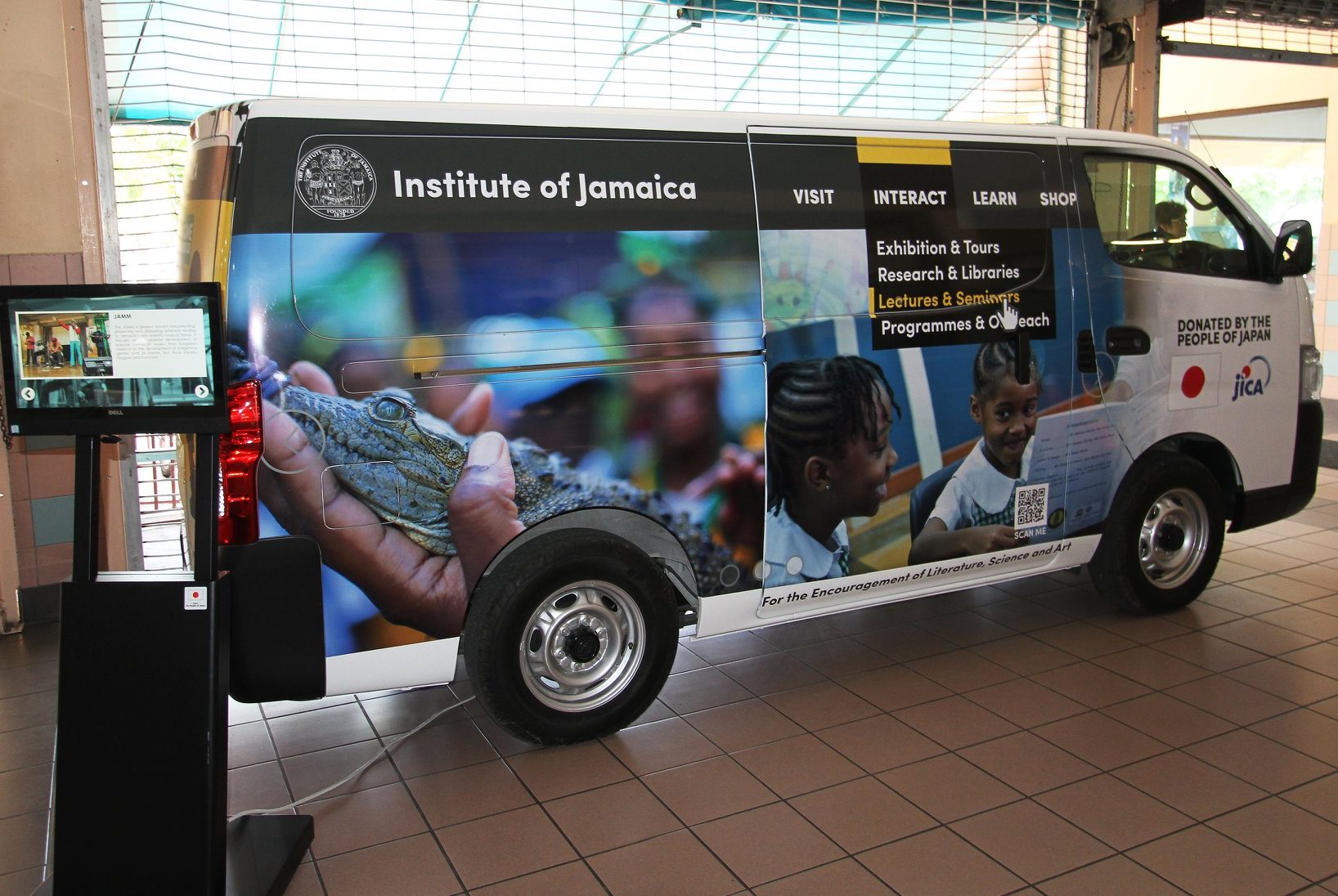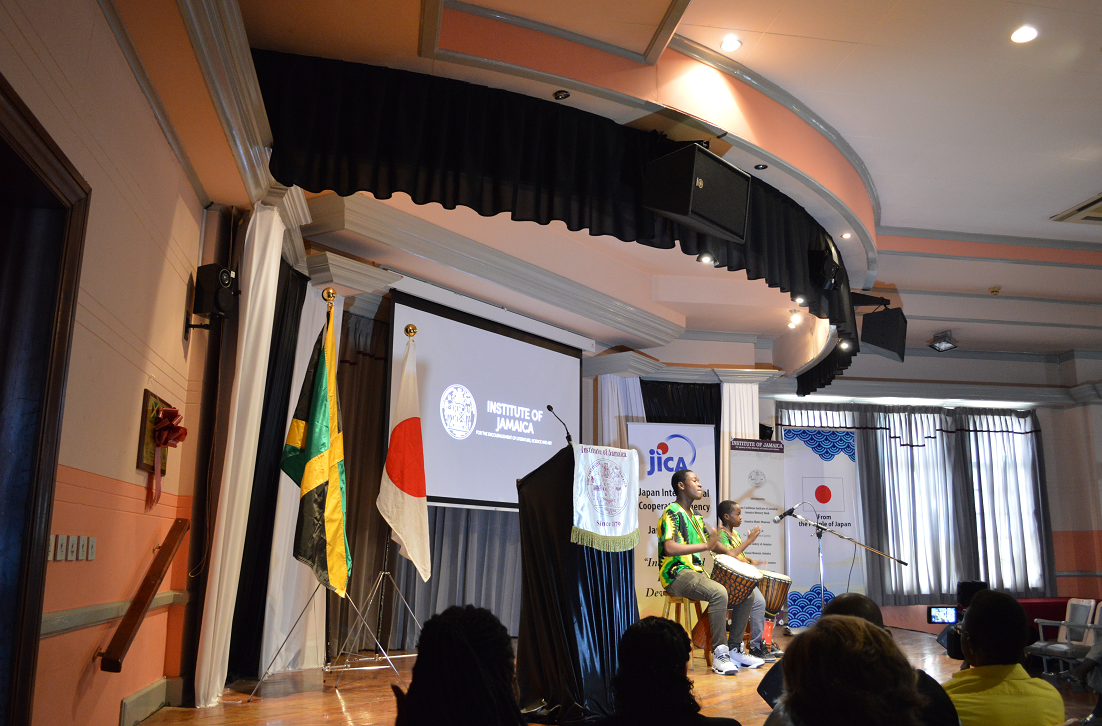 More than a MUSEUM.
Facilities Rentals Available!
Do you need spaces to rent? Book now one or more of the following:
– Auditorium (300 seats)
– Computer and Language Labs
– Multimedia Production Studio
– Multipurpose interactive spaces
More information soon