ENGAGE IOJ!
The Institute of Jamaica (IOJ), through its various cultural entities, engages the public in different ways. Established in 1879, IOJ keeps its core offerings relevant and relatable.
Calendar of Events for March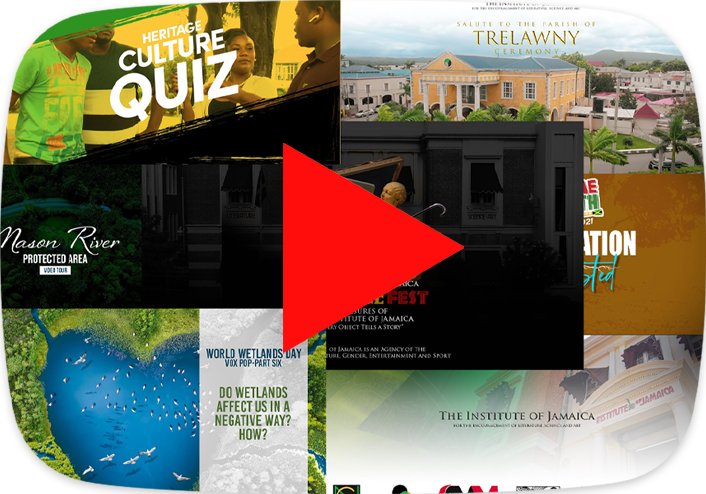 SUBSCRIBE to Our YouTube Channel!
The Institute of Jamaica's YouTube Channel, displays our treasures in video content, geared towards the "Encouragement of Literature, Science and Art".
Creating Museum Connections
Our Outreach Teams, through the various Museums, connect with primary, secondary and teritary Institutions to educate and highlight Jamaica's National Treasures.
JOLLYWOOD JAMAICA
JOLLYWOOD Jamaica presents EXHIBITION 97 'People, Places & Culture'
Jamaica's biggest sidewalk Exhibition. 100 JOLLYWOOD creatively designed Magazine covers will be on display.
1 Mile long!