ENGAGE IOJ!
The Institute of Jamaica (IOJ), through its various cultural entities, engages the public in different ways. Established in 1879, IOJ keeps its core offerings relevant and relatable.
Save the Date! Grounation 2021
The Jamaica Music Museum (JAMM), a Division of the Institute of Jamaica celebrates the 10-year anniversary of its signature event, Grounation. Reggae Month will come alive with Grounation occupying all Sundays in February with a slew of exciting productions including a virtual exhibition, a panel discussion and more.
Grounation is a reference to the Rasta ceremonial event in which verbal exchange, reasoning, and artistic expression is the core of "overstanding." With this background, Grounation has crafted events that are educational, insightful, and informative. The past 9 years of Grounation covered topics centred around the contributions and history of music, cultural heritage, ethnicity and more in Jamaica.

Curator's Pick
Learn more about Jamaica's Heritage as we present a weekly feature where we put on show artefacts selected by curators from our museums.

This week we highlight The Jolly Boys' Rumba Box by the Jamaica Music Museum.
Research the
Culture & Heritage

of Jamaica

Research is essential in any Museum. IOJ has available experts, libraries and symposia in areas pertaining to Jamaica's tangible and intangible cultural heritage.

Coming soon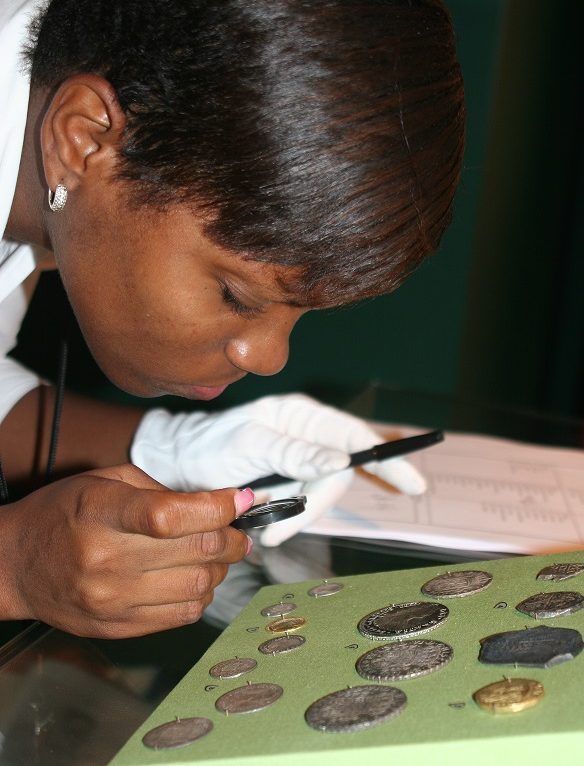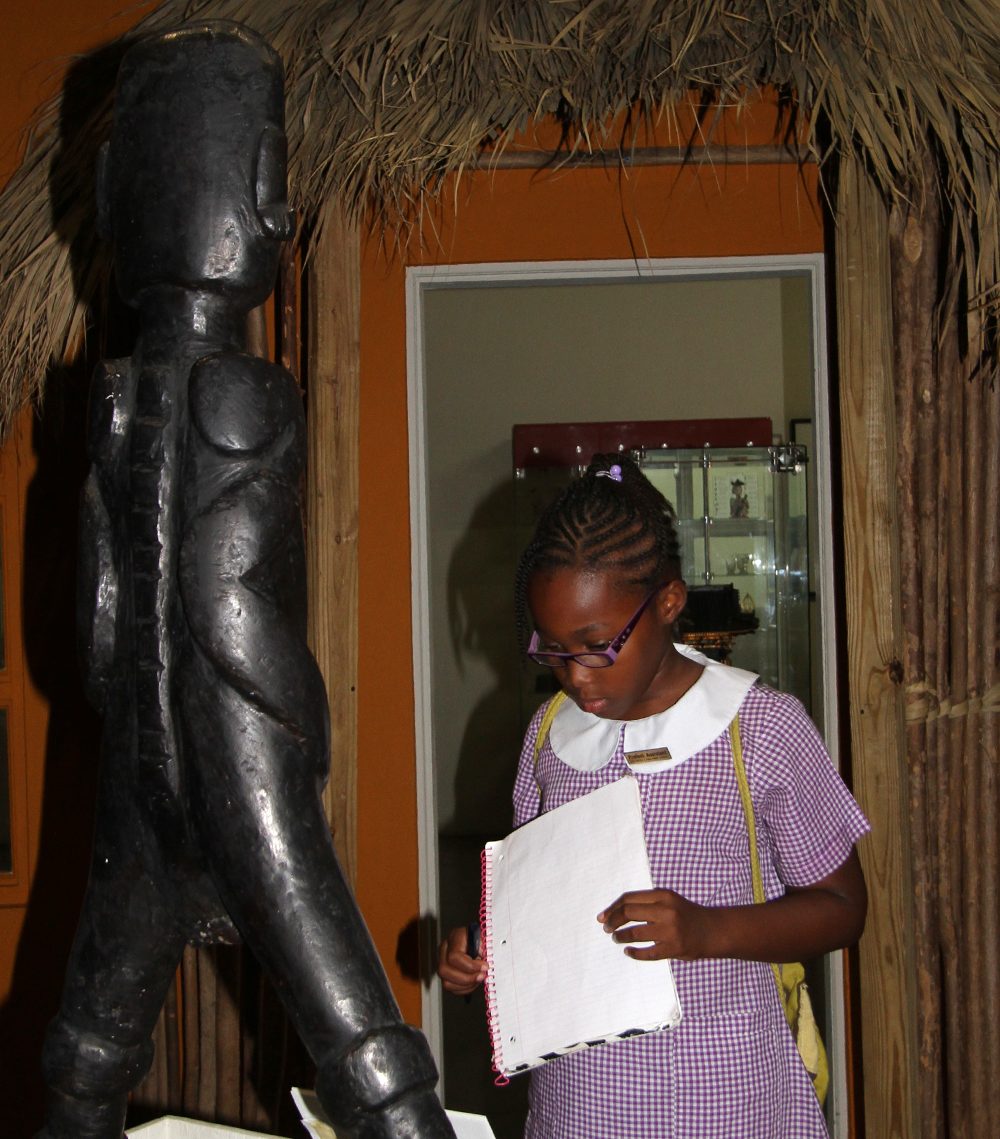 Outreach Programme
The IOJ traverses Jamaica on a mission to educate each Jamaican, and person that touches our shores about the country's most valuable treasure– our heritage and culture. Each year, thousands are impacted by this service which includes a mobile exhibit on various subjects.
Read more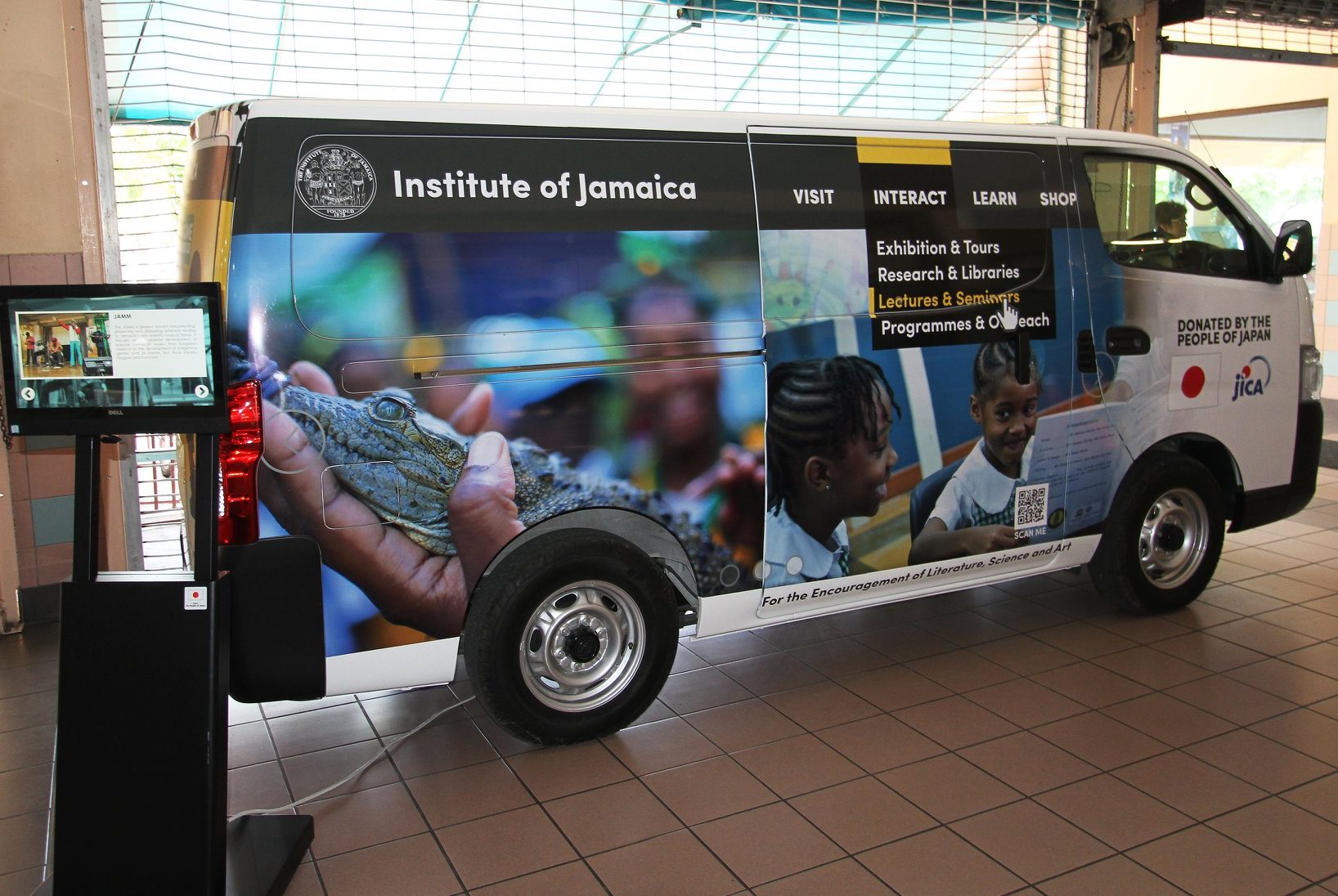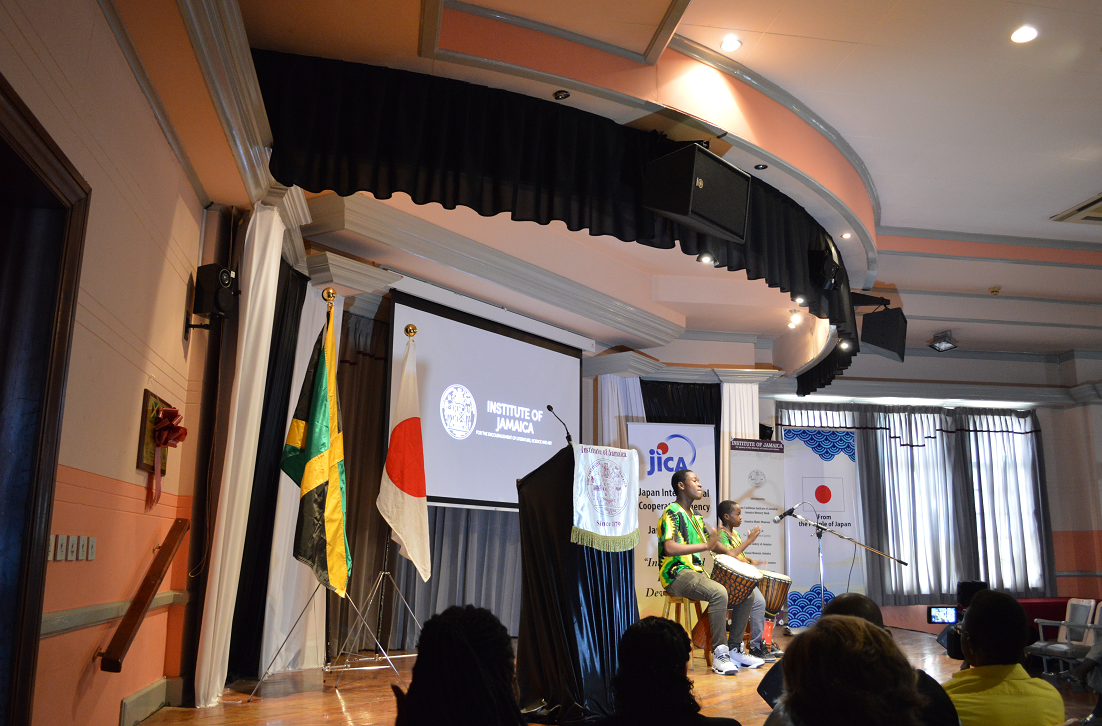 More than a MUSEUM.
Facilities Rentals Available!
Do you need spaces to rent? Book now one or more of the following:
– Auditorium (300 seats)
– Computer and Language Labs
– Multimedia Production Studio
– Multipurpose interactive spaces
More information soon